Sapphire FUE Hair Transplants
Are you looking for a reliable and innovative solution to your hair loss concerns? Look no further! Alpha is thrilled to offer Sapphire FUE Hair Transplant packages in partnership with renowned clinics in Istanbul, Turkey. With the added convenience of consultations and aftercare treatments provided right here in the UK, we are committed to delivering exceptional care and remarkable results.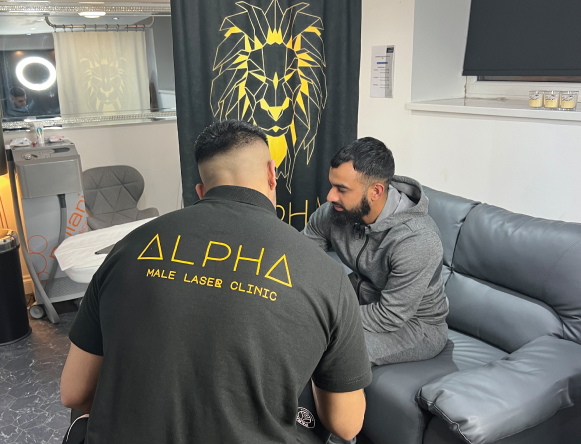 Why Choose Sapphire FUE Hair Transplant?
Sapphire FUE Hair Transplant is an advanced technique that utilises specially crafted sapphire blades for precise incisions during the transplantation process. This method offers several advantages, including:
Why Choose Istanbul, Turkey?
Istanbul has earned its reputation as a global hub for hair transplantation. Renowned for its world-class clinics, experienced surgeons, and affordable prices, Istanbul offers an ideal environment for receiving top-notch hair transplant services. Our carefully selected partner clinics in Istanbul meet the highest standards of excellence and are equipped with state-of-the-art facilities to ensure your comfort and satisfaction.
Rejuvenate Your Appearance with Alpha Clinic

At Alpha, we are passionate about helping you look and feel your best. Our skilled professionals are dedicated to providing personalized care and ensuring your comfort throughout the treatment process. Contact us today to schedule a consultation and embark on your journey to renewed confidence and natural beauty.