Elevating Men's Health and Aesthetics
Welcome to Alpha, where we are dedicated to providing exceptional healthcare and aesthetic services exclusively tailored for men in Bradford and beyond. Our mission is to empower men to feel confident, comfortable, and at their absolute best through personalized treatments designed to meet their unique needs.

Excellence in Care, Expertise, and Experience

Alpha was established by a team of passionate medical professionals who recognized the need for specialized healthcare services catering specifically to men. With years of experience and a deep understanding of male health and aesthetics, our practitioners possess the expertise to deliver remarkable results and ensure utmost patient satisfaction.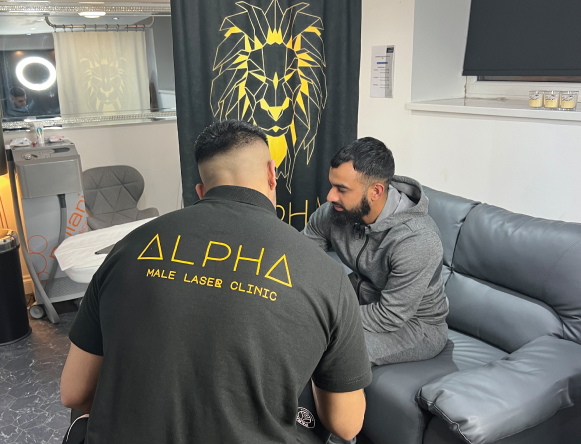 At Alpha, we firmly believe that every man deserves the opportunity to exude confidence and experience optimal well-being. Our philosophy revolves around:
Our Commitment to Excellence
At Alpha, we are unwavering in our commitment to maintaining the highest standards of excellence across all aspects of our practice. This commitment is evident in:
Whether you are seeking medical laser hair removal, a hair transplant, or PRP therapy, the dedicated team at Alpha is here to support you on your journey to enhanced well-being and confidence. We invite you to schedule a consultation with our experts to discuss your goals, seek answers to your questions, and explore the range of personalized treatment options available to you.

Contact Alpha today and embark on your path towards personalized care and exceptional results. Your transformation begins here.